The Way Sports has been traveling to Eastern Europe since 2010 with the purpose of organizing sports ministry camps to share the Gospel with disadvantaged youth.
These camps have provided the opportunity for young athletes to hear — often for the first time — the message of hope that Jesus brings, all while providing them with a safe and welcoming atmosphere to have fun, develop their sports skills and make friends. We invite you to explore our past trips to spread the message of Jesus to those in need.
2019 SUMMER MISSION TRIPS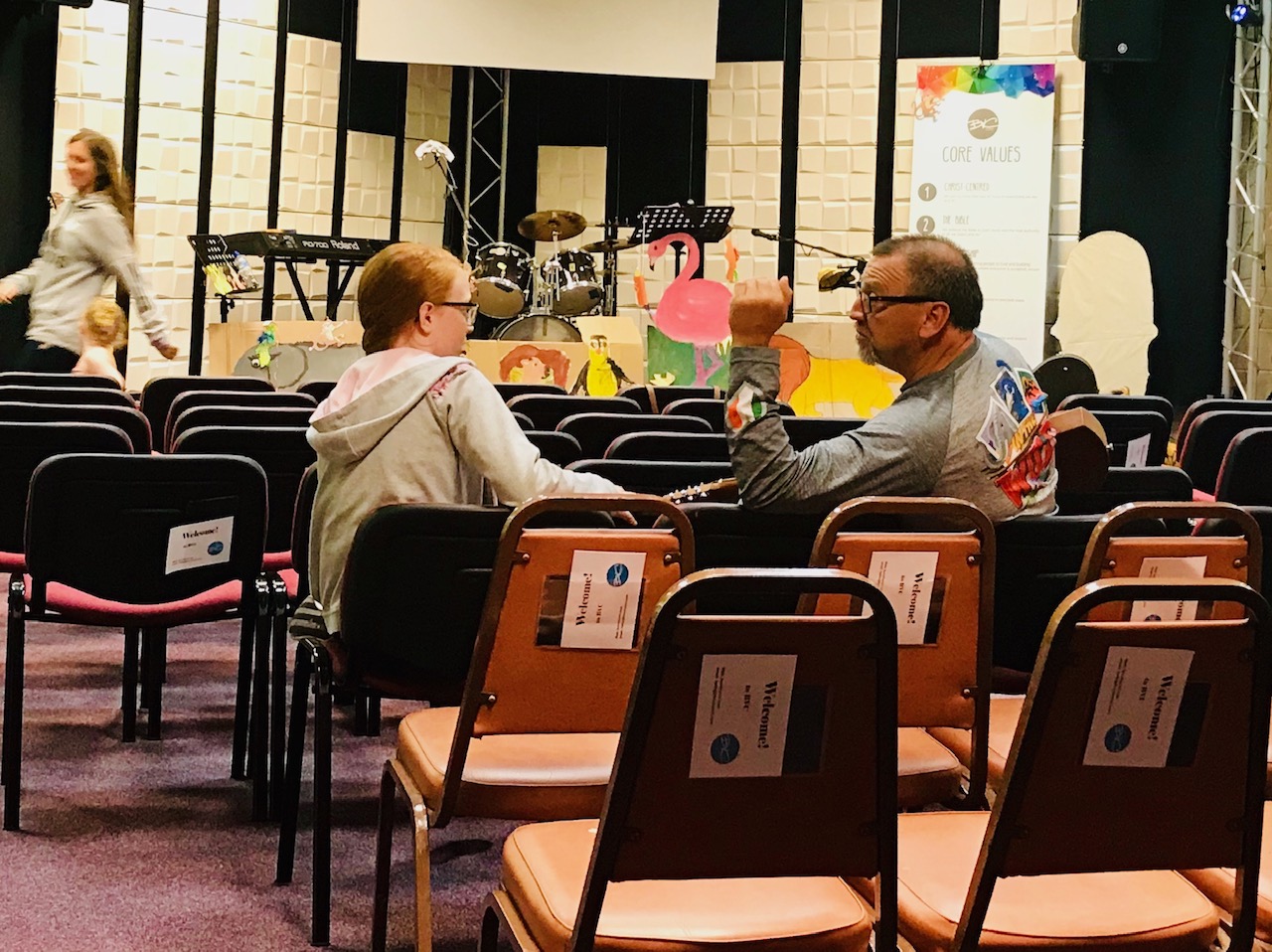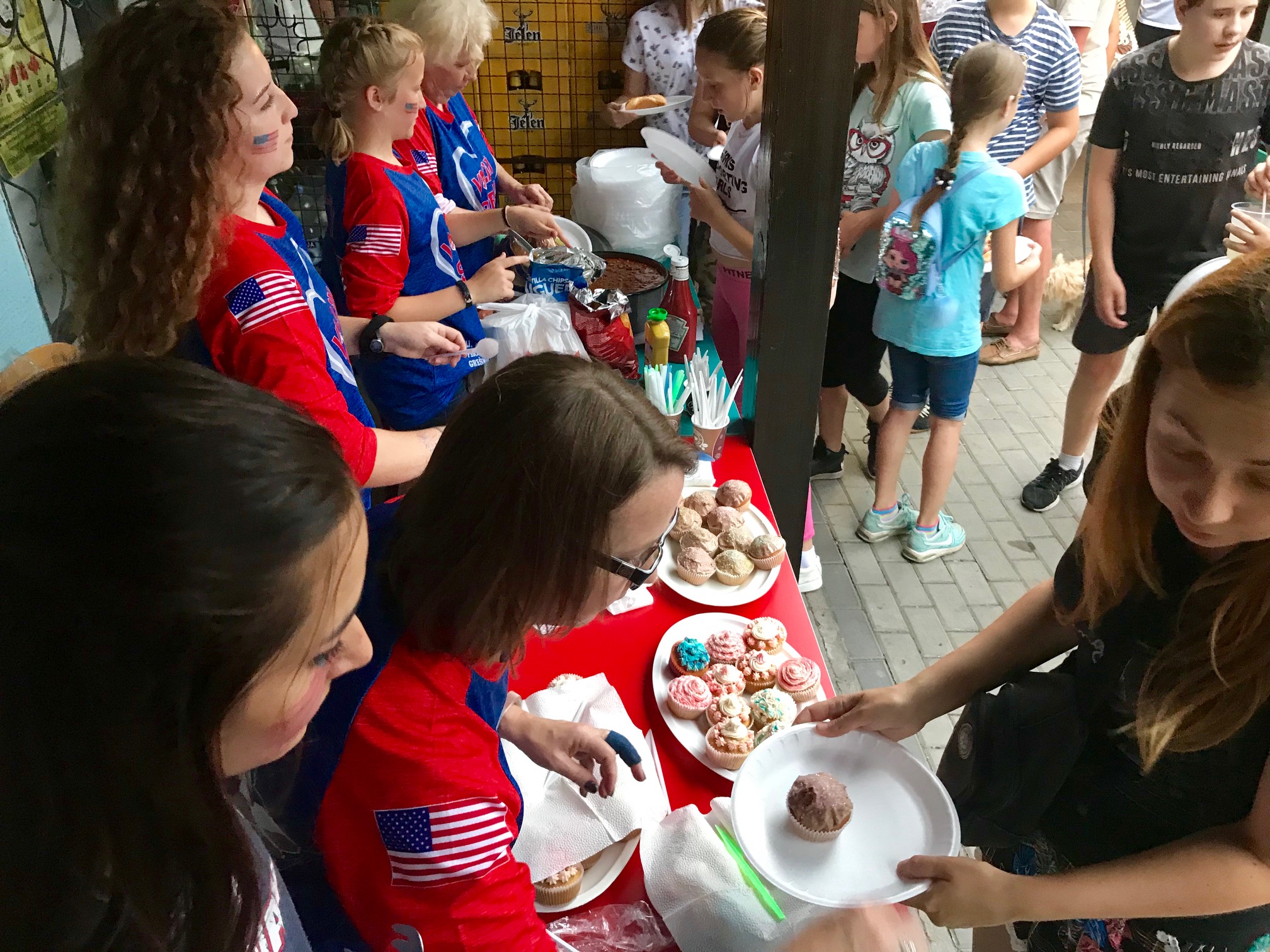 How amazing was the Summer of 2019?  It was EPIC!!!  With trips to both Serbia and Ireland, our groups were able to see the mighty hand of God in so many ways this summer.
From the orphanages and villages of Northern Serbia to the rivers and small towns in Southeastern Ireland, our people worked hand in hand with the wonderful people of these two countries.
In Serbia we had the opportunity to work in the small village of Ruski Krstur where we assisted a local missionary with his daily ministry tasks that included:  hosting a 4 night food festival, conducting a basketball camp, helping in a local cafe' and spending time developing relationships with people who have never heard the story of Jesus.  Each day we engaged people on a personal level, some in big events and other in 1 on 1 daily tasks that led to lasting friendships.
There ar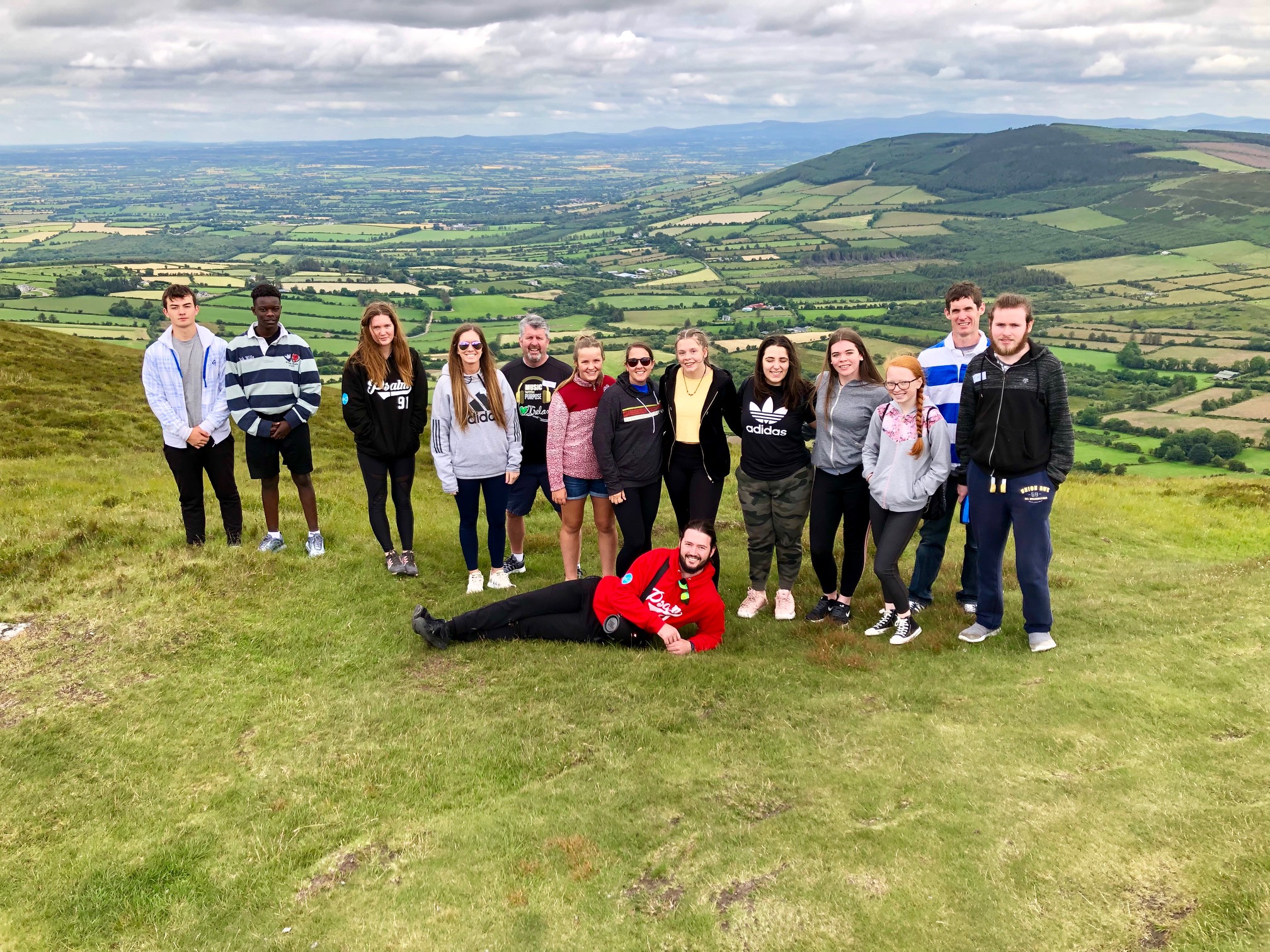 e so opportunities in Serbia for our people to share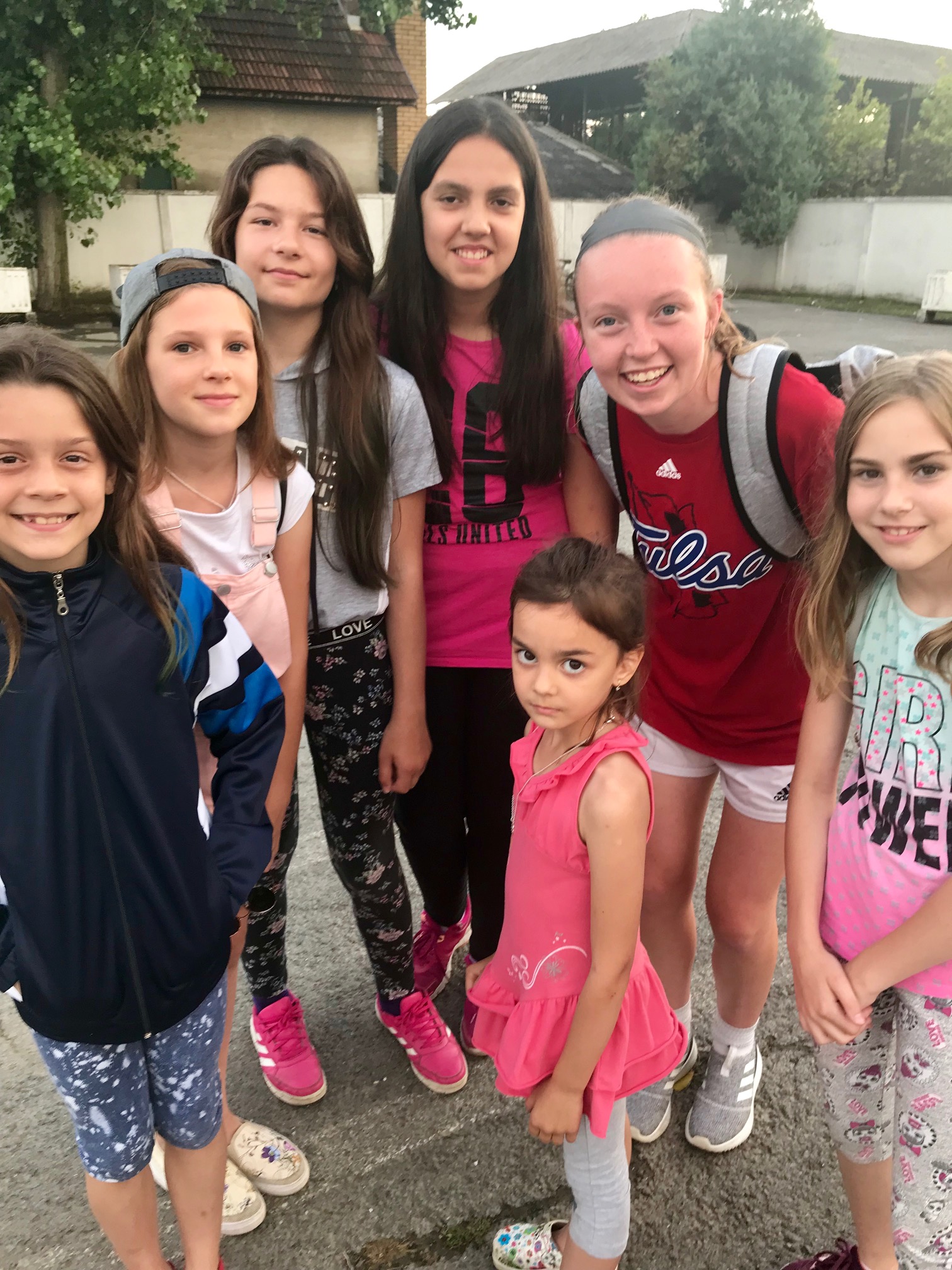 Jesus.  We are planning to assist the local church with acquiring and renovating an old home in the city center that will be used for a multitude of ministry events.  It will also be a gathering place for new believers to come together to grow in their faith in Jesus.
Ireland was once again was a fantastic 10 days of working along side the fine Irish people.  We joined the efforts with the congregation of the Barrowvelley Community Church.  The church had organized a vacation bible school, youth events, MOPS meetings (mother of pre-schoolers) as well as some evening music time with local musicians.
The Irish people are so focused and sincere in their efforts to reach those who have not heard of the saving grace of Jesus.  We look forward to joining the local efforts again in the summer of 2020.
2018 SUMMER MISSION TRIPS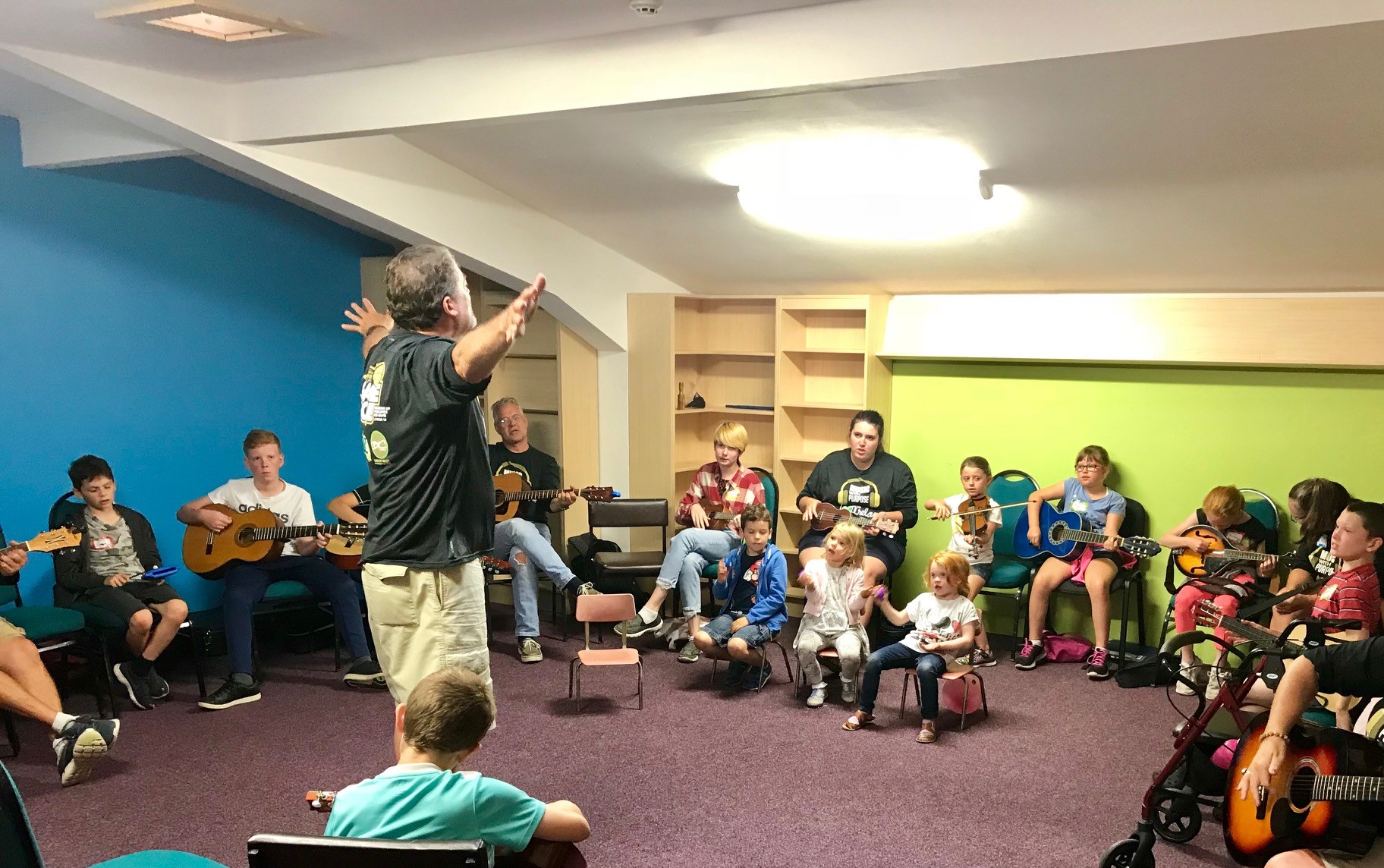 Our summer of 2018 trip to Ireland may have been our best yet.  With a total of 28 travelers, we hit the ground running with Vacation Bible School, Youth Adventures and Music Camp.  Our main focus was on the town of Carlow, Ireland.  We had the opportunity to work with the wonderful people of the Barrowvalley Church.
Those involved in Vacation Bible School had the privilege of sharing the good news of Jesus in a program (VBS) that was new to the area.  Each child participated music, crafts, games, and a bible story time.
Others in our group focused on the Youth (13-19 year olds).  The youth group went Axe Throwing, Paint Balling, Hiking, and played Kickball and Rugby and spent time each day exploring the message of hope in Jesus.
Finally, our group hosted a clinic called "Music with Purpose" where we invited anyone in the community who was interested in playing an instrument or singing.  They wrote and recorded an original song.  It was awesome.
2017 SUMMER MISSION TRIPS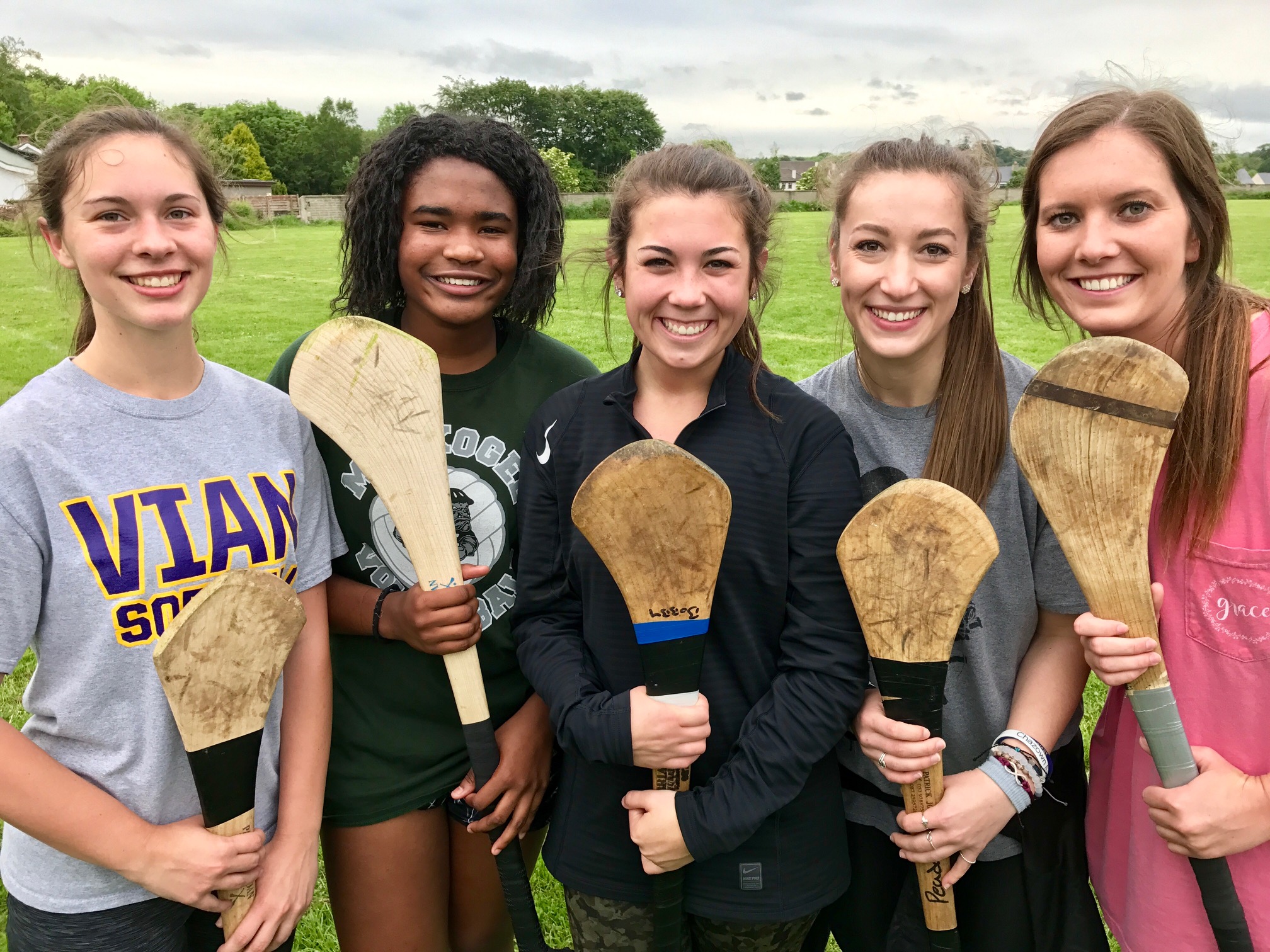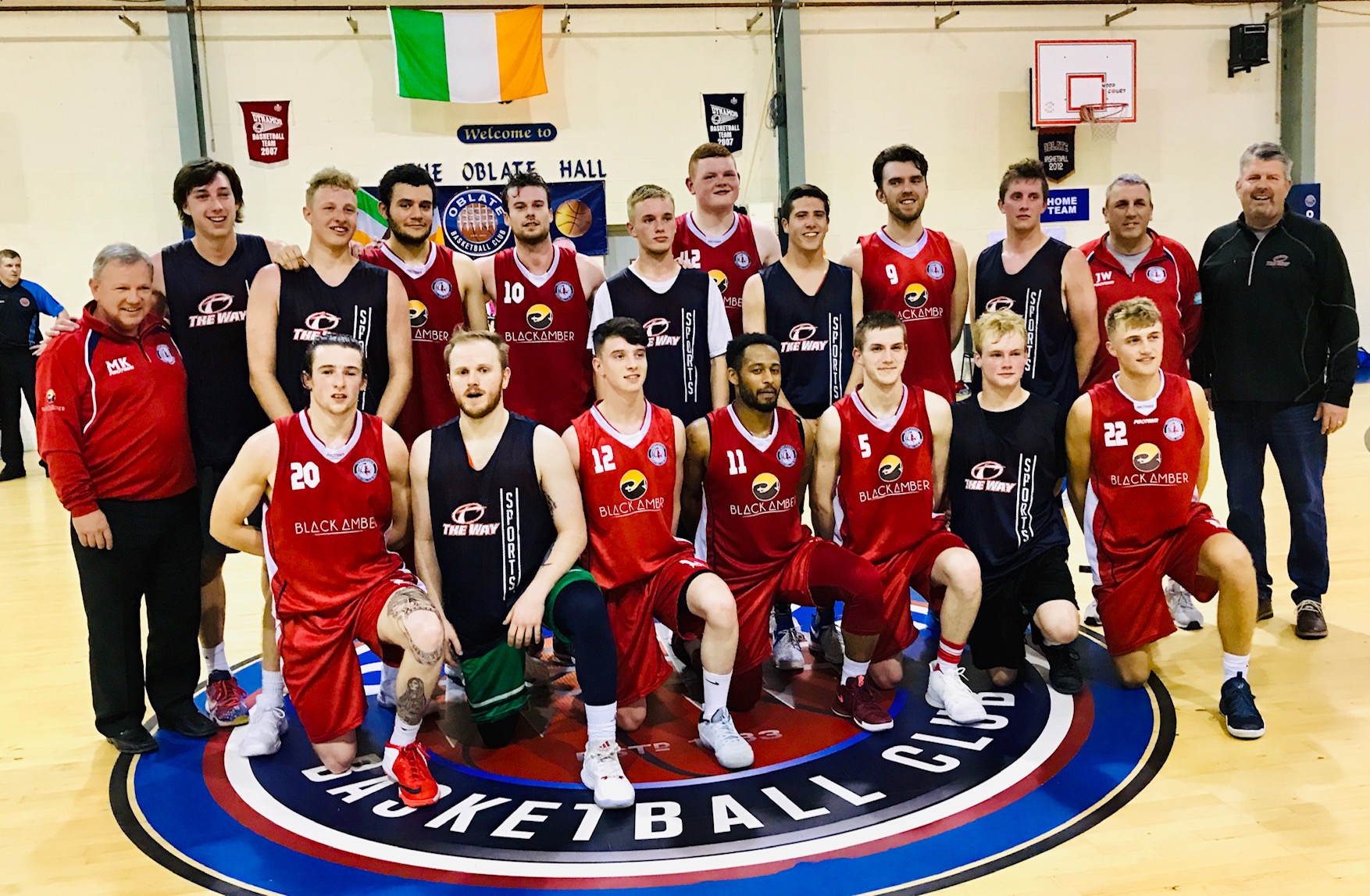 Our first summer in Ireland was filled with adventures in Wexford and Carlow Counties.  We hosted activities in Bunclody, Clonegal and Ferns.  A total of 38 short-term missionaries traveled from Oklahoma and Texas.
We hosted basketball camps with local children and played an exhibition game against a 1st Division Professional team.  Our team was comprised of 3 college players and 3 high school players.  It was a great game, but we lost 109-101.
We spent 3 days with a group of athletes from a special needs community.  The athletes ranged in age from 14-45.  We had a wonderful time with these very friendly people.
During our stay we took part in a "Tidy Towns" project where communities compete to see who has the cleanest and most "flowerful" town.
Our group was divided into three different teams that worked in the towns of Bunclody, Gorey and New Ross where we supported local churches with evangelism, backyard bible classes and kickball for children.
2016 SUMMER MISSION TRIPS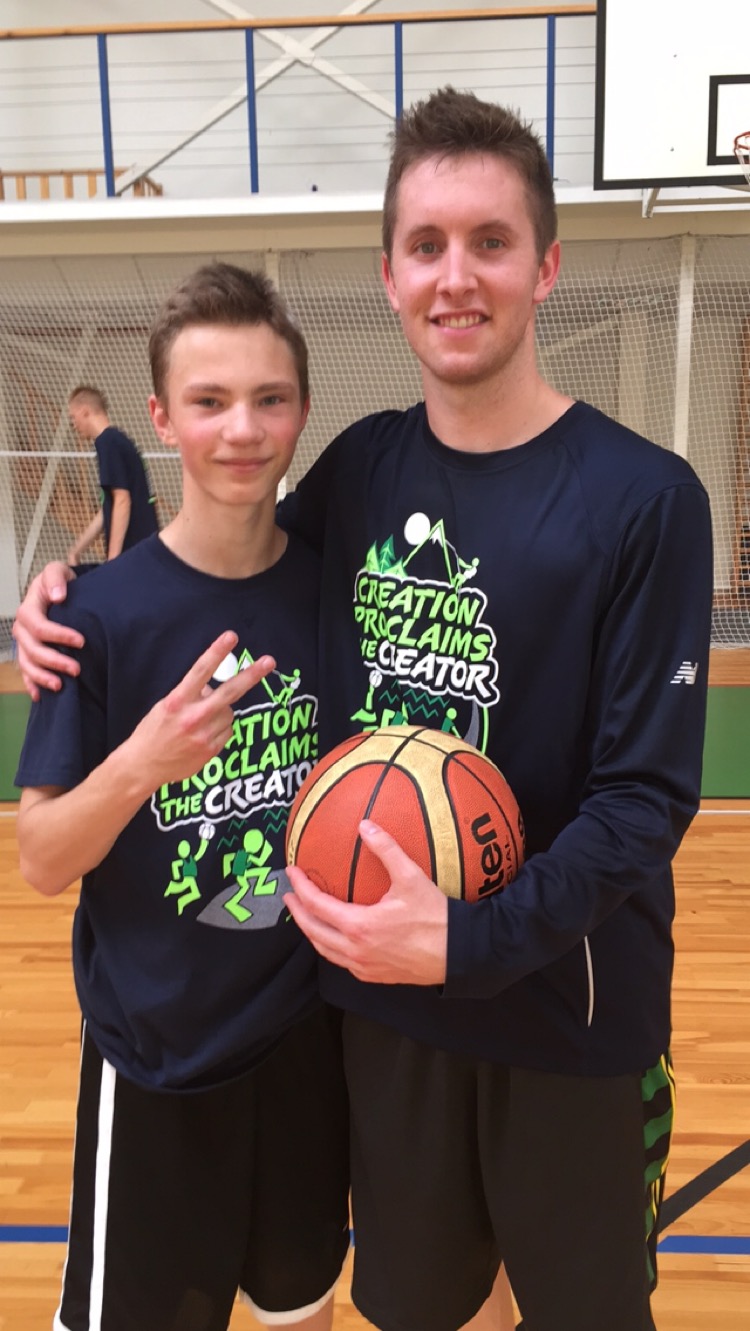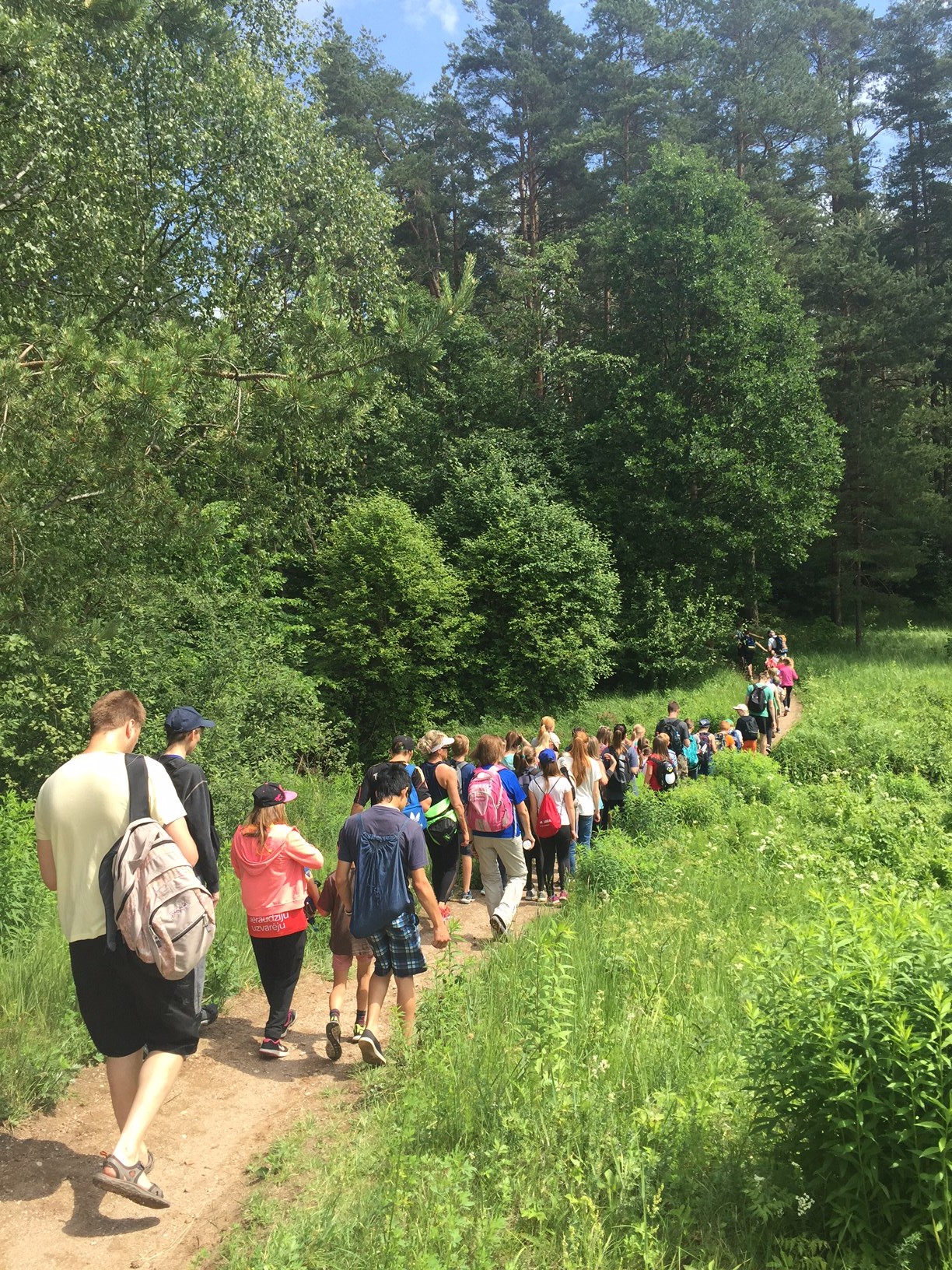 During the summer of 2016 we returned once again to the country of Latvia.  We began the summer with a basketball camp in the town of Smiltene, Latvia.
We had the opportunity to teach the game of basketball to the athletes from this small town located in the northeastern section of Latvia.
We then moved out camp to the city of Valmiera when we conducted an Adventure Camp.  This new concept consisted of an outdoor camp that included trail biking, forest hiking, fishing, balloon launching, ultimate frisbee and other activities that allowed us to spend time with local middle school, high school and college age students.
During this time we will have the opportunity to develop relationships and share the good news of Jesus with those who have never heard.  During the Adventure Camps we will see "creation proclaim the Creator."
2015 SUMMER MISSION TRIPS
SERBIA BASKETBALL CAMP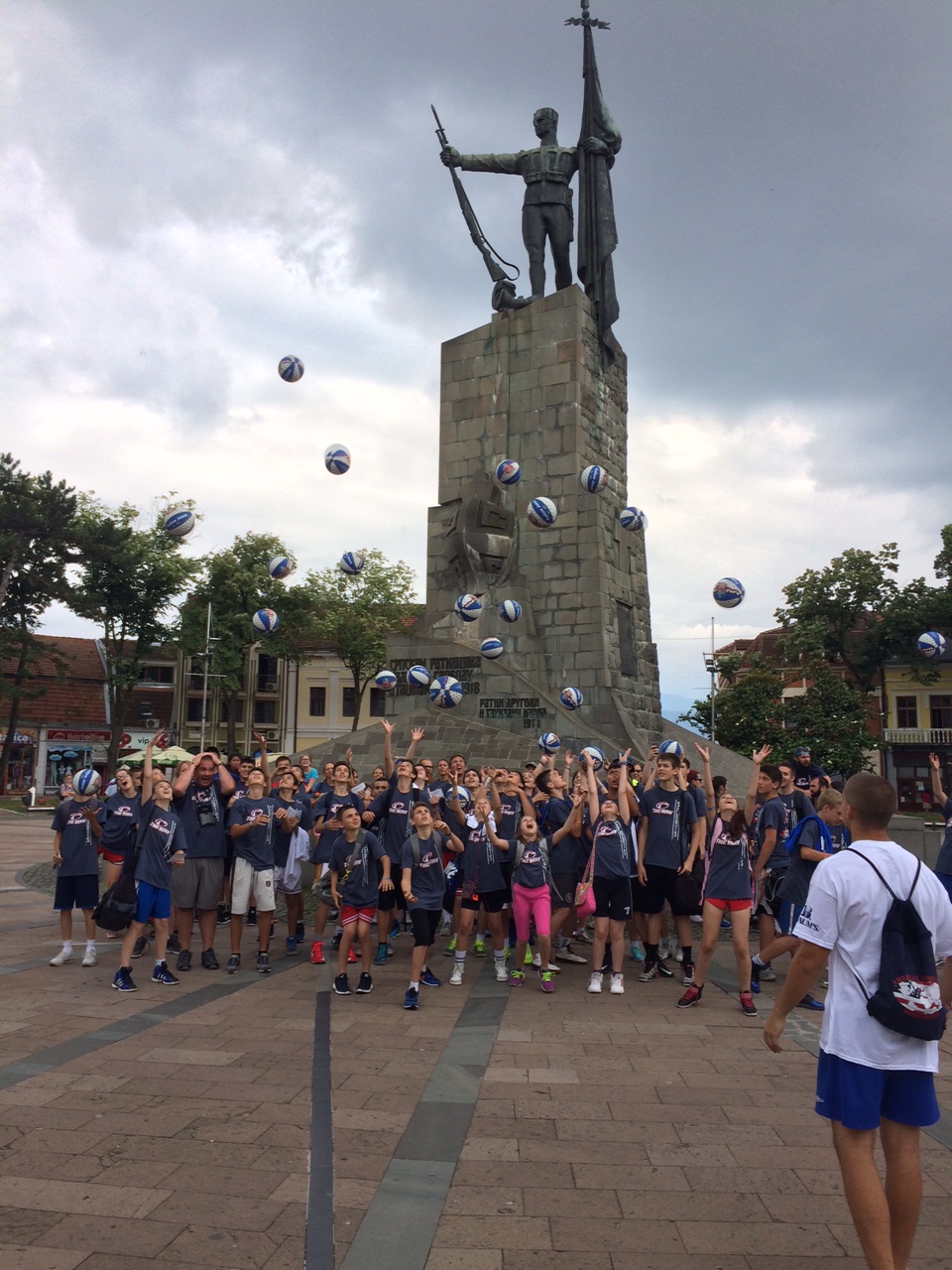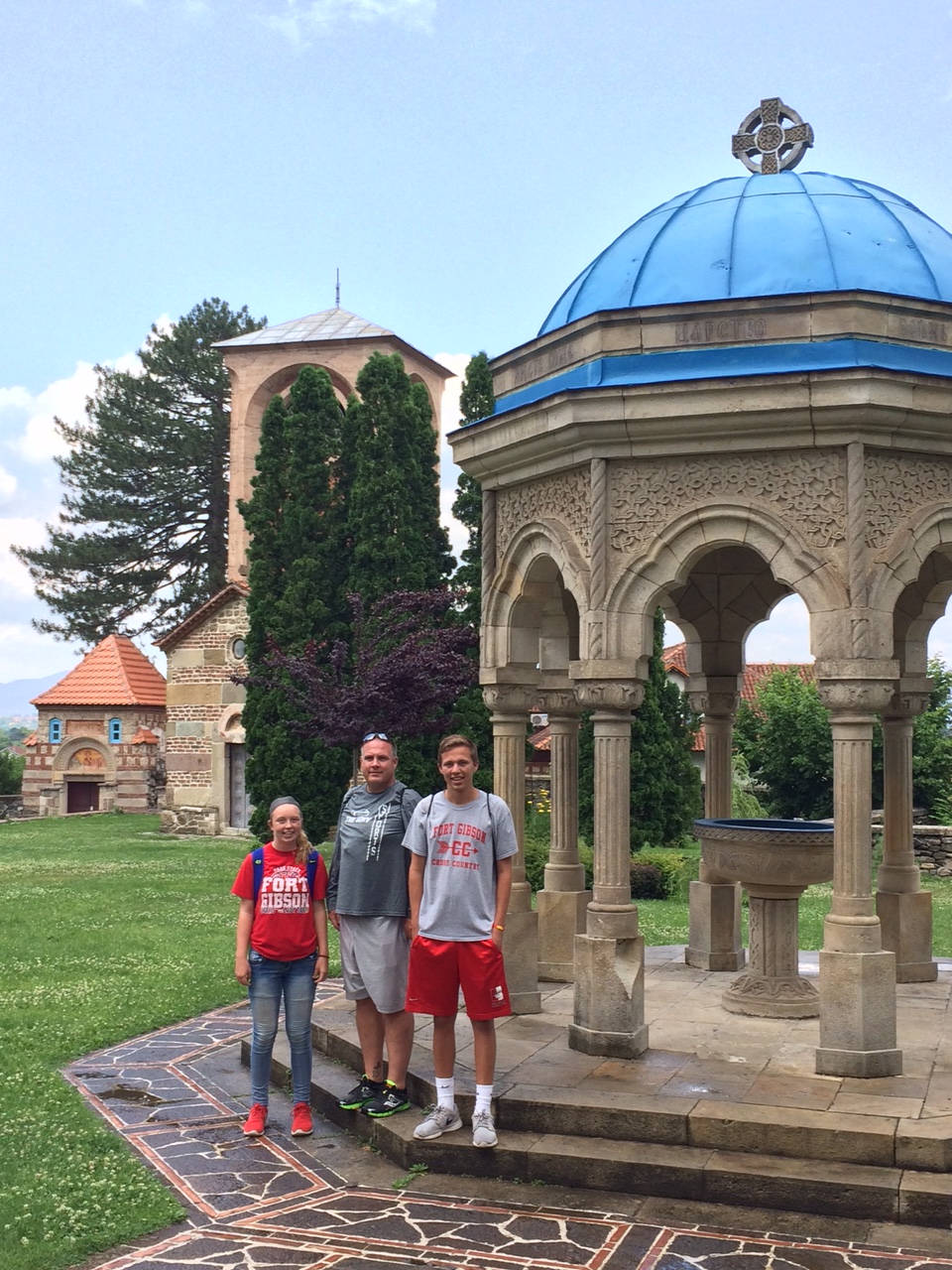 Our group started the summer in the country of Serbia.  We spent 5 days serving the local people in the city of Kraljevo, Serbia.
We hosted a 4 day basketball camp working with players ranging in age from 12-16.  After camp after camp each day we went into the community to serve the local people.  On the first day we had a chance to give new bedding (sheets and pillow cases) to elderly people in a nursing home.  The next day we went to a local elementary school and spent about 4 hours patching the wire fence that surrounds the playground.
We also spent an afternoon visiting the 700 year old Zica Monestary.  We then continued on  to climb a small mountain to see the ruins of the Maglic Castle, which dates back to the 13th Century.  At the end of the camp we hosted a party for all of the kids that came to camp.  We also invited their parents and family members to join us for our last night in the country.
Is God calling you to Serbia in the summer of 2016?
LATVIA BASKETBALL & ENGLISH CAMPS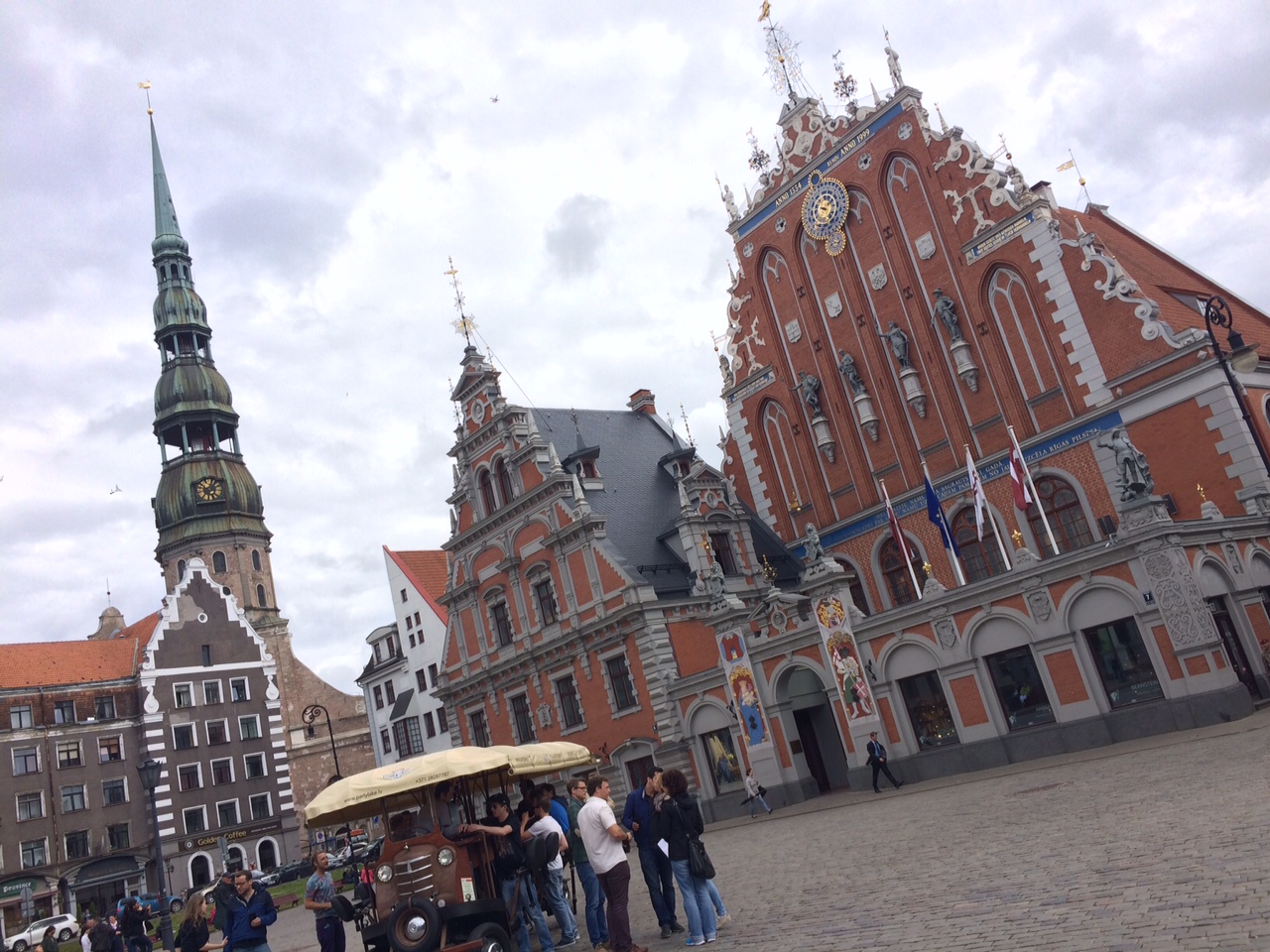 The 2015 mission trip to Latvia, once again took us to the city of Valmiera.   Our group
consisted of 13 members of First Baptist Church of Muskogee, Oklahoma and 6 others from various Baptist churches across the state of Oklahoma.
We work closely with the local Baptist church
that assists us in coordinating activities and events throughout their city.

This summer we did various activities such as the basketball camp, a 3 on 3 basketball tournament that was open to people from all over the northern region of Latvia, an English camp, a 4 hour nature hike (that was a real hike) and several meals with the local church body.
Each day we spend with the local people our group endeavors to get to know each one on a personal level.  We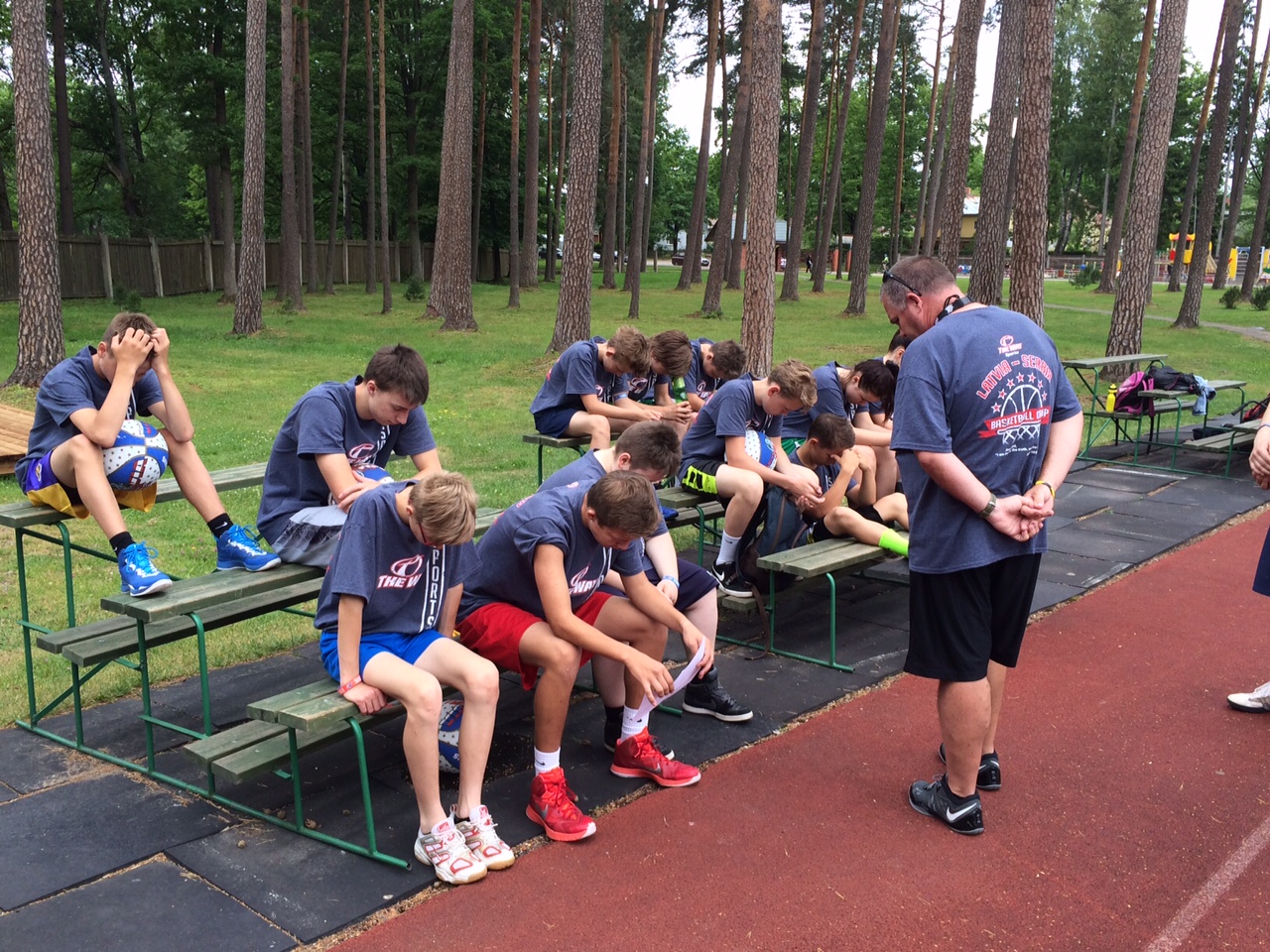 share with them the love of Jesus and what He has done in our lives.  We explain to them that Jesus desires to have a personal relationship with them and that He offers them hope through salvation.
If you feel that God could use you in our summer 2016 camps we invite you to contact us about any of our mission trips.  We will be adding an Adventure camp that will consist of spending time each day bike riding, hiking fishing and playing games like wiffle ball, ultimate frisbee and other fun games to reach our to local youth.
New for 2016 we will begin a Volleyball Camp with players in the northern region Latvia.  We have had requests for several years for coaches and players to visit this area and host a camp in the sport of volleyball.  We are excited about this new opportunity to share Jesus through volleyball.
We will also have a small group that will work with local orphans.  You will have the joy of sharing love and compassion on these wonderful children.  After spending time with these blessings from God, your heart will never be the same.
2014 SUMMER MISSION TRIPS
During the summer of 2014 members of the The Way Sports Ministries will traveled throughout Eastern Europe. We traveled to Serbia, Slovenia and Latvia which is part of the former Soviet Union to share the Gospel of Jesus. Most of the people we came in contact with had never heard the Gospel message.
SERBIA & SLOVENIA FOOTBALL CAMPS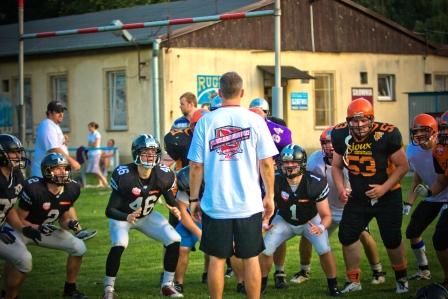 Once again it was such a privilege to return to the country of Serbia to host an American Football Camp. Our host, the Royal Crown Football club was phenomenal. We had the opportunity to share the "Message of Hope" with athletes from 5 different countries during the camp. Our coaching staff was one of the best we have had, with coaches from Southern Nazarene University (OK), Oklahoma Baptist University and Southern Assemblies of God University (TX). A total of 13 college football coaches and 22 college football players from the USA traveled with us. We spent the first five days in Kraljevo, Serbia. The football camp was well attended by 52 players from Serbia, Bulgaria, Bosnia, Russia and Albania. Each day our coaches and players taught the game of American Football just like they do at their home universities. They also developed relationships with the local players while at the same time telling them about what Jesus has done to transform their lives. Many of the athletes prayed to accept Jesus as Savior during the camp.
On the sixth day of our trip our group took a 10 hour drive to the country of Slovenia, where again we worked a football camp hosted by the Maribor Generals. The Slovenian people were so gracious and welcoming. We spent the first full day in Slovenia exploring the city and then ventured on the mountain top that overlooked the region. Our camp in Maribor lasted 4 days. Again we spent time each day teaching football while at the same time forging lasting friendships. These friendships allowed us to share our faith openly with those from the camp.
SERBIA & SLOVENIA BASKETBALL CAMPS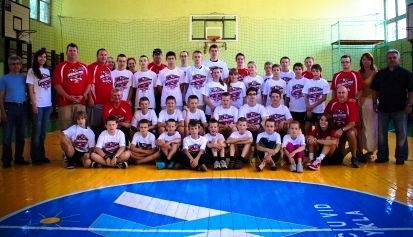 In the Summer of 2014 we were able to host our first basketball camps in Serbia and Slovenia. Our camps started in Kraljevo, Serbia where we saw our largest first day attendance in the history of The Way Sports. Eighty-one athletes camp to camp that day. Our staff was amazed at the high level of skill and athleticism of the players from Serbia. Our small staff of 5 coaches and 5 players were stretched thin as we worked with the local players. But God provided just enough help to reach local players with His Word. The gospel message was presented and many responded. We are looking for 3 girls coaches and 7 boys coaches for the Summer of 2015.
We then traveled north to the country of Slovenia where we had on of our smallest camps to date. That small camp was very rewarding in that our staff had the chance to meet some of the hardest working players in all of Europe. Each day the players showed up with a genuine desire to learn and to get better. We also found out how powerful gum balls are when teaching the game of basketball. God has a plan for the players in Slovenia. I look forward to returning to share more of Him.
Is God calling you to Serbia and Slovenia?
LATVIA BASKETBALL CAMP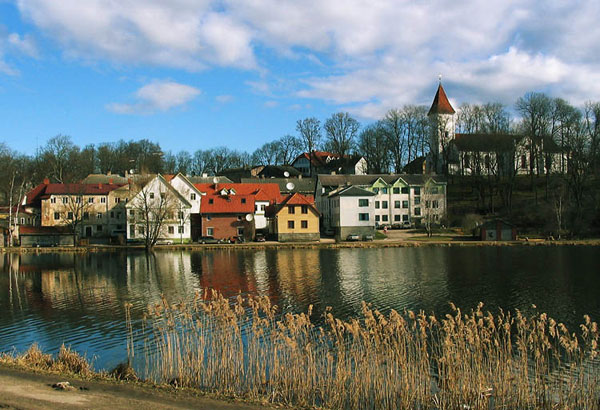 The 2014 Latvia Mission Trip group consisted of 24 members of First Baptist Church Muskogee and 14 others from various Baptist churches across the state of Oklahoma. It is always wonderful to see how God puts together the group that He needs to perform His work.
Our group arrived in Tallinn, Estonia on Tuesday July 8, 2014. We spent the next day in Tallinn as we recovered from the overnight flight. In Tallinn, we also had our first group meeting where many shared what God has done in their lives in preparation for this mission trip.
On Thursday we traveled approx. 4 hours south to the city of Valmeria, Latvia. That evening we had dinner with the congregation of the local Baptist church and met many of their members. This was a very beneficial time of fellowship with our brothers and sisters in Christ.
Friday morning we began a four day session of camps with the local youth in both Basketball and English camps. The basketball camps averaged 35-40 students each day while the English camps averaged about 25 per day. Both camps started at 9:00 AM and finished at 12:00 PM. During the 3 hours each day our group worked with the local children introducing them to American Basketball and American English skills. One of our goals was to meet the Latvian children's curiosity about American culture with interesting and fun activities. But our main purpose was to share the love of Jesus with each student that camp to camp each day. Our people spoke to the students each day, telling them of the truth about a living Savior who loves them and cares about them. We told them that the love Jesus showed on the cross was real and was done to cover their sin, so that they could have an eternal relationship with Him. Several times each day we had scheduled times that we shared many different ways that Jesus had had an impact on our lives and how he could impact theirs.
Our group also had the opportunity to worship with the local Baptist church. Billy Parker preached a powerful message to the locals. Several of our group shared personal testimonies and sang with the Latvian believers.
During the Vamiera camps, 31 students prayed and committed their lives to becoming a true follower of Jesus.
On Monday evening our group took a 10 mile bike ride through the Latvian forest. The ride was beautiful and at times very difficult. At the end of the ride we were met by many from the local Baptist church who had prepared a camp fire for roasting local sausages, meats and other fruits. Many of our people joined the Latvians who were picking and eating wild berries from the forest floor. One of the highlights of the trip was watching our students interacting with several of the local orphan children. There was a group of 5 brothers and sisters who lived the Orphan Village. Our students did a wonderful job caring for and playing with the orphans.
Tuesday morning we set out for Rujiena and Mazsalaca, two outlying communities. First we arrived at Mazsalca, a town of about 400 people. About 12 people from our group stayed and the bus continued on to Rujiena, a town that we worked in last summer. The group in Mazsalaca found that only 3 kids came to camp. We played a few games with the children and spent some time introducing them to who Jesus was and then we joined the rest of our group in Rujiena. The Rujiena camp was a total of 2 days.
There were 4 boys who gave prayed and committed to become followers of Jesus.
At both camps we gave each student a T-Shirt and basketball that both had the scripture of John 14:6 that reads, "Jesus said, I am the way the truth and the life, no one comes to the Father except though Me." We also gave them a CD that had 4 gospel songs and a gospel message that was done in English, Serbia, Slovenia and Latvian. We had the gospel message translated so that they could take it home and listen to it later and possibly the CD could be heard by other family members and friends.
The people from First Baptist Church of Muskogee did an outstanding job not only telling the story of Jesus, but they truly showed the children and adults in Latvia the love of Jesus. They made an eternal impact on the lives of the people they served on this trip.
2013 SUMMER MISSION TRIPS
Serbia Football Camps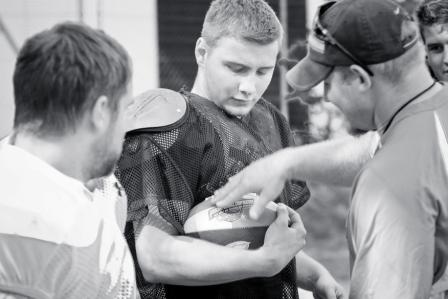 It's awesome to see how God's plan unfolded during our 2013 mission trips. Our original plans were to do a football camp in Austria and then finish up in Serbia. Four weeks prior to our departure the Austria was cancelled. We contacted the Serbian camp organizers, to see if we could hold and additional camp there. They were able to organize and publicize a camp for younger players ranging in age from 14-17. About 50 young men attended that camp. You see, God had a plan.
2012 Updates Pic 1We then conducted a football camp for men ranging in age from 18-35. Each day saw temperatures far above normal, in 100+ degree range each day. The nights weren't much better staying in the mid 90's with no air conditioning. Most of the coaches said they didn't remember sweating this much…ever.
It was evident the God was working in the lives of players in both camps. We had the opportunity to share Jesus with athletes from Bosnia, Kosovo, Serbia and Bulgaria. The Gospel was well received. A total of 36 people decided to "Follow Jesus" during the two camps.
We found the people of Balkans to be extremely friendly and hospitable. So much so that all of the coaches and players from the USA said that they are making plans to return in the summer of 2014.
Is God Calling you to the football mission field in Serbia?
Latvia Basketball & English Camp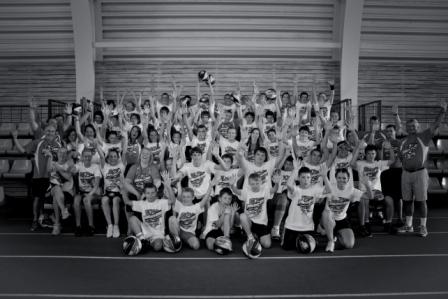 Our summer continued with our all-time largest group from the USA traveling to Latvia. A group of 30 people from 6 different cities joined together for one of the best mission trips to date. Muskogee First Baptist church sent 18 members on this mission trip.
Having spent the last 3 summers in Talsi, Latvia, we decided to move the camp to the northeastern border of Latvia to a town called Valmiera. Our group traveled to Talsi for one day to reconnect with the students that we have ministered to over the past 3 years.
We then traveled 4 1/2 hours to Valmiera, Latvia. There had the privilege of working with a small local Baptist church which helped us organize Ba2012 Updates Pic 2sketball and English camps. We spent 4 days with each group, one in the morning and the other in the afternoon getting to know the students through the camps and sharing the Gospel.
Halfway through the trip, most of our group moved to the town of Rujiena, Latvia. Two of our members stayed in Valmiera and conducted a "Skate Camp" with local skateboarders. The rest of our group again started Basketball and English camps in Rujiena. This is a very small village that has had very little if any exposure to the Gospel of Jesus Christ. Once again the response to Jesus was overwhelming.
During our time in Latvia we saw a total of 65 people accept Jesus as Lord and Savior.
The "Summer of 2013" saw total of 101 people pray to "Follow Jesus." Please pray for each of them as they learn to walk with Jesus daily and find the joy that comes from knowing Him.
2012 SUMMER MISSION TRIPS
Austria – July 2-12, 2012
Our summer started off in the beautiful city of Innsbruck, Austria. Our staff which included former NFL Players, College Coaches, College & High school athletes and several other American Christians, arrived in Germany on July 2, 2012. After spending the first day acclimating to the new time zone (8 hours different) we began our trip with a football camp in a small town about 45 minutes outside of Innsbruck called Schwaz. A truly beautiful setting, Schwaz has great facilities and a good local team that was involved in football camp. For the first time in our history we had women attend our camp. A new women's football team was forming in the area and they decided to attend our camp to help with training. What a great experience for our coaching staff to work with the men and women from Western Austria. On the last day of camp 12 people prayed to accept Jesus Christ as Lord and Savior.
We then traveled 5 hours from Innsbruck to Graz, Austria for the second phase of our football mission trip. We had the opportunity to host camp in Graz during the Summer of 2011. Seeing many of the players that came to the camp the previous summer was a real blessing. Renewing the relationships that we had made was one of the highlights of the trip. Again we had football camp for not just the players from Graz, but several players from surrounding towns came this year to the American Football Camp. On the last day of camp the Gospel message was presented and 8 men decided to follow Jesus.
Latvia & Lithuania – July 8-18, 2012
After two days of travel we arrived in Kaunas, Lithuania on July 10. Our group went to work within hours of our arrival. Half of our group went to a local orphanage and the other half when to work with children ranging in age from 10-14. Those that visited the orphanage were blessed with the opportunity of showing the love of Jesus to the children that had been placed there. The group that worked at a local school the the children from the local area played games and spent time sharing the Good News of Jesus. On our second day in Lithuania we split our group once again. One of our groups again worked with the local "street children" and others from our group went to minister in a local youth prison. Both groups were blessed with seeing a total of 70 children and prisoners from both places choose to follow Jesus as Lord and Savior.
On July 12 we made the 5-6 hour journey from Kaunas, Lithuania to Talsi, Latvia. On the drive we stopped off at the Hill of the Crosses (google this place). We arrived in Talsi late that evening. The next day we started basketball camp. It was great to see the athletes from the Talsi area again. Some of these kids have been coming to our camp for the last 3 years. It is really neat to see them all grow up. Each day we averaged about 50 kids at camp. During the evenings the athletes from camp would come by the school where we were staying and just hang out with us. After 4 days of basketball camp we gave an invitation for the athletes to follow Jesus. Praise God…27 athletes stated that they wanted to ask Jesus Christ into their lives and to begin a personal relationship with Him.
During the Summer of 2012, a total of 117 people from 3 different countries prayed to accept Jesus Christ as person Lord and Savior. What a blessing to be a part of something so significant in the lives of so many. Thank you to all the people that traveled with The Way Missions and to those who donated funds so that the Gospel could be presented to those who would hear.
What an amazing opportunity to see God move on the hearts of so many young people.
2011 SUMMER MISSION TRIPS
June 24-29, 2011 – Talsi, Latvia
It's a great feeling to see the students come to camp that we had met the previous year. To see how much some of them had grown over the past 12 months was amazing. The Gospel message was well received again this year. We had a total of 55 students who attended our basketball camp. On the last day of the camp, 31 students committed to follow Jesus as personal Lord and Savior.
June 30-July 5, 2011 – Kaunas, Lithuania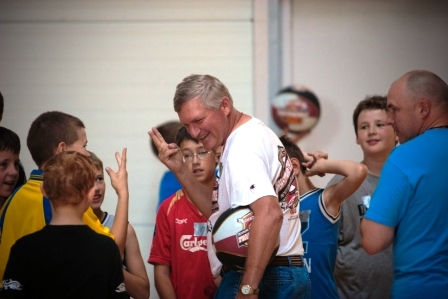 We then drove about 6 hours south to the country of Lithuania, much of the time on rough dirt roads. We held camp this week in a town called Kaunas. We really didn't know what to expect during our first year in Lithuania. We had a few obstacles to overcome, but in an amazing fashion God was present in every detail of our camp.
On the first day of our camp we had four high school aged boys show up at camp. They were actually from the local prison. This was the first time they had been outside the walls of the prison for 4 years. That day after camp we were ask to come to the prison and "teach basketball" to the other boys.
In the prison we were able to share the Gospel with approximately 200 boys ages 16-18. That day 50 young men prayed to accept Jesus as the Lord of their life. We saw the boys from the previous day while we were at the camp. They were still wearing the camp t-shirt with "The Gospel Message" sports printed in their own language that we had given them the day before.
At the end of the regular basketball camp in Lithuania 16 students ranging in age from 13-19 were saved on the last day of camp.
July 8-12, 2011 – Graz, Austria
After spending two days traveling south through Eastern Europe we arrived in the country of Austria. Here three of us from the basketball camps met up with the inbound group of coaches from the USA to start our first American Football camp. We were joined by 3 college coaches and a former NFL player who came to spend two weeks teaching football and share the Good News of Jesus Christ. Our camp took place in Graz, Austria where we had the privilege of working with some really great guys. This camp was different. We were working with grown men…not students. These men ranged in age from 19-33. Each day camp was in the evening instead of the mornings due to the work schedules of the players. At the end of a very productive 4 days of camp from a football perspective, we had an unbelievable response to the Gospel message. A total of 12 "MEN" decided to follow Jesus, including the head coach of the local host team. Wow!!!
July 14-18, 2011 – Krakow, Poland
If you haven't spent 12 hours on a train traveling from Austria through the Czech Republic finally arriving in Poland with no air conditioning…well let's just say you should try it. Arriving in Krakow, Poland we got right to work starting another week of football camps. Krakow was the home of Oskar Schindler from the movie Schindler's list, and Irena Sendler (Google this lady and read about the wonderful things she did to rescue children during the Holocaust). This historic city was our home for the next few days while we had the opportunity once again to share the Gospel with men who came, some from several hours away to the American Football Camp. During the camp we did teach the game of football. We also taught them about the person of Jesus. On the last day of the camp we gave the men a chance to respond to our daily Gospel message. Sixteen men prayed that day and ask Jesus Christ to be the Lord of their life.
A total of 125 people committed their hearts to follow Jesus during our time in Eastern Europe. What an honor to be a small part of such a big thing.
Help Us Spread the Good News
If you feel called to join us in spreading the Good News of Jesus to those in other countries, please contact us at 918-478-3231.